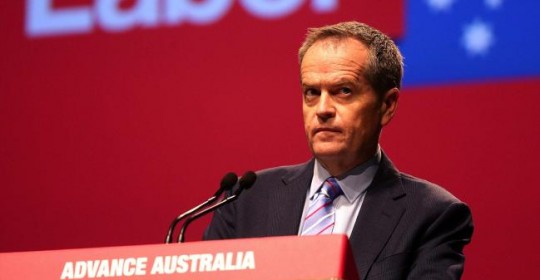 Bill Shorten and Richard Marles' support for turn-backs and ongoing commitment to detention camps on Manus and Nauru will further embed into our immigration system a culture of Government-sanctioned harm to people seeking protection in our region.
The plan to increase the number of people we take in to 27,000 over ten years is unacceptable.
Mr Shorten today acknowledged that 60 million people have been forced out of their homes by war, conflict and persecution.  If Australia wants to be taken seriously as a 'good global citizen', then we can and should do better when it comes to taking in people in need of protection.
'Independent oversight' of detention camps on Nauru and Manus will do nothing to improve the terrible and unsafe living conditions for people stuck in these centres of institutional abuse.
References to 'resettlement' on Manus and Nauru are disingenuous – not one person has been settled on Manus so far and there are numerous instances of people settled on Nauru being physically and sexually assaulted.
We welcome the financial commitment to support the UNHCR to improve conditions for people seeking asylum in our region – but this commitment will be meaningless without giving people safe pathways to protection and an effective regional system for processing and settling people.  This is what will ultimately stop people getting on boats.
We welcome the commitment to abolish TPVs and to restore references to the Refugee Convention in our migration laws, but Labor's policy is a policy of half-measures that runs the risk of continuing to send Australia down a path of cruelty and harm to people seeking protection in our region.
The ASRC again calls on the Australian Labor Party to turn back to its values, reject turn backs, close offshore detention camps and commit to:
 Providing more people protection through our Humanitarian Program: Immediately increasing our humanitarian intake to 27,000 places, with incremental increases each year recognising that Australia has a role to play in responding to the growing global refugee crisis.
 Helping to build a regional protection framework, supported by foreign aid: Australia should contribute financial aid and expertise to an efficient, orderly processing regime in the region, working with the UNHCR and key transit countries such as Indonesia and Malaysia. This should include clear timeframes for refugee assessments, with asylum seekers given access to housing and basic government services, including education and health, so they're more likely to remain where they are while their claim is processed.
 Supporting regional intake increases: Working with other countries to increase their humanitarian intake, including New Zealand, Japan and Korea, so there is greater capacity throughout the region to resettle refugees.
 Undertaking diplomatic action to prevent human rights abuses: actively working for improvements in human rights conditions in the countries people are fleeing from. So, rather than unilateral action to prevent people movement, the focus is on preventing the persecution and abuses which prompt people to move.
 Eliminating human trafficking in our region: supporting mutual cooperation efforts to eliminate human trafficking in the region, particularly in Myanmar, Thailand, Malaysia and Indonesia. Alongside other measures, this will help to ensure refugees have safe passage options, certainty around refugee status assessment and safe living arrangements while they wait for their claim to be processed.
Media inquiries: Mary Fall 0407 683 664
Leave a reply →