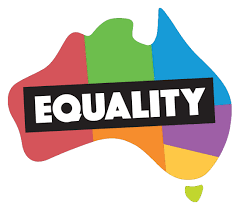 Right now Australians are being asked to participate in a postal survey to determine whether same-sex couples can marry. For some people in the community, this means very little. For others, it is of vital importance. Already we are seeing the potential for harm, distress and division, as the lesbian, gay, bisexual, transgender, queer and intersex (LGBTQI) community is turned into a 'topic for debate'.
The Asylum Seeker Resource Centre (ASRC) values human rights, fairness and dignity. It is these principles that guide our work at the ASRC and using this framework, we are committed to speaking up against injustice.
In our work at the ASRC we have stood by people seeking asylum and refugees who have been persecuted in their countries of origin because of the gender they identify with or their sexual orientation. We want all people in Australia to enjoy equal rights.
Today, we extend the same pledge to stand by LGBTQI people seeking asylum, refugees, employees, volunteers, supporters, and members of the broader community who are not permitted to marry in Australia.
ASRC CEO Kon Karapanagiotidis said, 'The ASRC is founded on the fundamental ideal that human rights are universal. That we all deserve equal treatment before the law, equal freedom and the equal right to express our love and commitment to those dear to us.
The very human rights in Australia we fight for each day for people seeking asylum, namely a life with true freedom is the life we want for our LGBTIQ staff, volunteers, members and supporters.
We know our caring community share the same values of fairness, decency and inclusion for all. It is in spirit we stand proudly in support of Marriage Equality. This isn't about politics, it's about people, simply seeking the right to marry the one they love, that's something to be celebrated not defeated.'
The ASRC wholly supports marriage equality.
There is one question in the postal survey that you are being asked to consider: 'Should the law be changed to allow same-sex couples to marry?' The answer we give will mean a lot to the people it affects, but also demonstrate the values we hold as a community.
The ASRC respectfully encourages all people answer the survey with human rights, fairness and dignity in mind.
Let's help create lasting change for LGBTQI people. #VoteYes
---
The ASRC will be hosting a calling campaign on Tuesday 19 September for staff and volunteers to have a positive discussion with their friends and family about the vote to legalise marriage equality, and encourage them to lodge their postal vote.
Leave a reply →