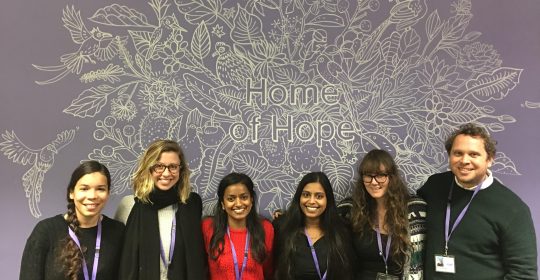 In February this year, the Turnbull government announced that for 24,500 people who came to Australia by sea between August 2012 and December 2013, they must lodge their application for protection within as little as 30 days. This came at a time when the government already cut legal funding by 90%, leaving thousands with the difficult task of completing a complex legal application with 116 questions, and all in English, without adequate legal support.
Incredibly, if people and families were not able to complete their applications within weeks of receiving the invitation to apply, the government threatened to permanently deny their right to apply for asylum in Australia, cut off all income support and not renews their Bridging Visa on expiry, meaning people would lose access to Medicare and the right to work.
In May, the government announced all 24,500 must lodge their applications by 1 October or give up their right to apply for asylum in Australia.
The ASRC responded immediately, launching a campaign to #KeepThemSafe and to raise funds to expand the human rights law program to provide immediate and free legal support to those presenting at our doors in need, including nearly 1000 people on our legal wait list.
What unfolded over the coming days was extraordinary. The ASRC's community of supporters responded, raising an unprecedented $400,000 in just five days.
Within months, the ASRC hired an additional two lawyers and one paralegal coordinator in the Human Rights Law program. By May, another three lawyers joined the team to ensure nearly 1000 men, women and children would receive critical legal support to gain the best chance of receiving protection in Australia.
By the 1 October deadline, the ASRC assisted 891 people with timely and quality legal support to lodge their applications for protection.
Building the case for protection for 891 people culminated in over more than 200 legal clinics with the support of over 100 volunteer lawyers, paralegals and private law firms.
Alongside people's legal needs, the humanitarian services programs responded with care, compassion and support whilst under pressure from already increased demand for services at the ASRC.
All of this however was only made possible by a generous, compassionate community of supporters, who boldly stood in solidarity with people seeking asylum to keep them safe.
The ASRC also acknowledges the work of refugee sector partners across Australia who advocated for increased access to funded language translation and legal services for people seeking asylum.
But the unfair process is not over. The ASRC will turn its attention to assisting people at further stages of the refugee determination process, including support at interview and appeal stages, as well as holistic support to help people rebuild their lives in safety.
Leave a reply →