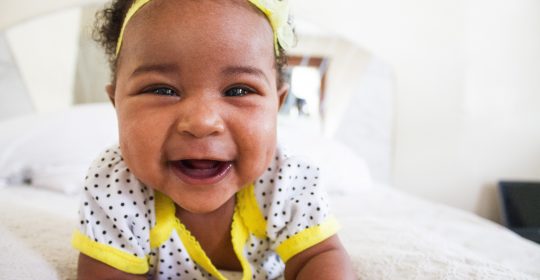 Get involved with our HAPPY NAPPY drive this Mother's Day!
Everyday we hear of mothers seeking asylum who have run out of nappies and can not afford to buy more. Not only are these mothers severely restricted in their day to day activities, they often miss important legal and health appointments because they've run out of nappies and can't take their young children out.
Stand with us this Mothers Day and help make sure mothers have the basic resources to go about their daily routines and  keep their children healthy and happy.
With your help we can double our nappy order this Mother's Day! 
Every week the ASRC is providing over 30 families with nappies for their babies. We are only able to give them half of what they need. We want to change this!
Thanks to a generous donation from the Ingar Rice Foundation, for every pack of nappies you donate, they will match it! So we are aiming to purchase $10,000 worth of nappies this Mother's Day. And we need your help to do it.
Here's how to order:
Purchase through COLES Online
– Go to shop.coles.com.au
– Purchase 5 packs (your choice of sizes) of Comfy Bots Nappies for $50 and get free delivery if you follow these steps!
– Make an account/or log in if a current customer
– Click 'Choose a delivery time', then 'Choose another collection location nearby'
– Type in 'Deer Park' then click the 'Coles Asylum Seeker Resource Centre Donation'
– Click 'Choose a collection time' → Tuesday 2-4pm should pop up automatically.
– Shop! And checkout to complete the order.
Coles will deliver directly to us here at ASRC and your nappies will be in the homes of our families!
Or, if you prefer the personal touch, click here for a list of our drop off points and you can donate your nappies there. We'd LOVE to see you in Footscray!
Send us an email with a copy of your Coles order, or details of your donation, to foodandgoods@asrc.org.au and we will send you a lovely thank you card to give your mum as a gift.
So this Mother's Day, support a family in need and purchase nappies for a baby and their family seeking asylum in our community. With your donation you are making a difference to the lives of families!
Please note: Due to health regulations we are unable to accept opened packs of nappies.
Leave a reply →