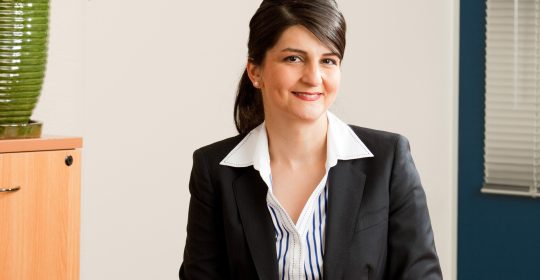 Two new board members with vastly different backgrounds but a shared commitment to social justice have joined the Asylum Seeker Resource Centre board.
Haleh Homaei, who migrated to Australia from Iran and has spent most of her career in the public and community housing sector, and Marie Sellstrom, a leadership consultant who is the national president of Rural Australians for Refugees, were appointed last month.
Ms Homaei is the Housing First's chief executive officer, and has had senior leadership roles at several other housing providers. She has also advised the Democratic Republic of Timor-Leste (DRTL) and successfully promoted the agenda of the DRTL and a group of conflict affected and fragile states at the United Nations.
Ms Homaei believes joining the ASRC board is the best way to fight for the ethos captured by former Australian Prime Minister Malcolm Fraser, when he said: "Australia is a proud multicultural nation made stronger by the dedication and contribution of people who come here whether as refugees or migrants."
She has been a long-term supporter of the ASRC, but felt the time was right for action.
"Watching the increase in mistreatment of asylum seekers by Australian government, I feel compelled to do more," she said.
"Especially as someone who shares a similar journey with some of these vulnerable people."
Ms Homaei looks forward to deepening her understanding of the issues facing people seeking asylum, and providing the board with her experience in social advocacy, policy development, strategic and business planning, risk management, leadership and stakeholder relationship management.
"I have personal experience of the multiple deprivations facing many across the globe today and am keenly committed to international affairs, social justice, gender and health equality, community development and shaping a more sustainable future for the disadvantaged of our world."
Ms Sellstrom has served on a number of Boards most recently the Mansfield District Hospital Board. She has performed roles as varied as managing change at the Australian Red Cross Blood Service, advising the South Australian Education Minister, director of human resources at Huntsman chemical company, and as a nurse. She is currently National President of Rural Australians for Refugees.
"I come from a family passionate about social justice and have supported social justice all my working life; working in the health industry, the union movement and prior to my retirement working in senior management and at board level in national and international corporations," she said.
"Since my retirement I have continued to support people seeking our protection, the recognition and rights of Aboriginal People and access to optimum health care in country Australia.
"The Asylum Seeker Resource Centre is an inspiring organisation and I am excited about the opportunity to contribute to its growth, to participate in making a difference to the lives of people seeking our protection in Australia and in onshore and offshore detention."
Ms Sellstrom hopes to bring the voice of rural Australia to the board.
"I believe in justice and support for people seeking our protection and am shamed by the injustice shown to these people by Australian governments," she said.
"Rural Australians are well known for their welcome to visitors and support of a fair go for all.
"I have had the opportunity to work with activists in rural communities throughout Australian and believe it is important to bring to the board the perspective of a person living in country Australia and the role that communities can play in welcoming new arrivals to rural Australia."
Leave a reply →