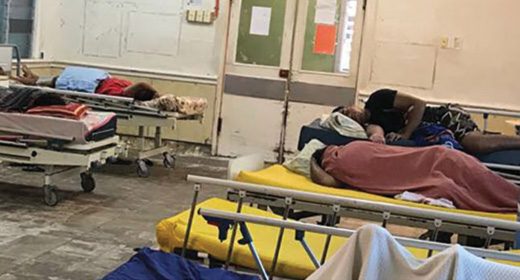 Legal experts and human rights advocates today condemned Prime Minister Scott Morrison's refusal to resolve the urgent medical emergency for children on Nauru when he ruled out negotiating with Labor and the cross-bench.
As voters over the weekend called for action after five cruel years of offshore detention, the Asylum Seeker Resource Centre, the Human Rights Law Centre, and GetUp urged Morrison to listen to the overwhelming evidence of thousands of medical professionals and lawyers for proper medical assessment and treatment for the children on Nauru.
Asylum Seeker Resource Centre CEO Kon Karapanagiotidis said: "The situation is dire on Nauru right now for the 52 kids and their families. Almost 30 children need urgent help. A Government that put the interests of children first would be taking action, not making excuses."
Human Rights Law Centre director of legal advocacy Daniel Webb added, "While the Prime Minister points fingers and plays politics, children at risk of dying are having to go to court at all hours to get emergency, lifesaving medical care. We are talking about 52 kids who have been detained for over five years. They need an urgent, humane resolution, not more politics."
GetUp National Director Paul Oosting said the community wants the Federal Government to act immediately.
"This is a medical emergency. People want the government to act now – we saw it in Wentworth on Saturday and yesterday at the national apology to survivors of institutional abuse where Australia's inhumane offshore detention scheme was the elephant in the room."
Leave a reply →