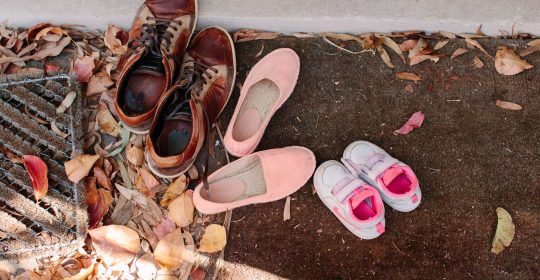 Right now the ability of people seeking asylum to survive in the community is under threat. With no food, no home and no medical care, this is the reality for many. It's an unfolding humanitarian crisis and we need your help to fund the increasing demand on our key services.
---
ARTICLE
ASRC Winter Appeal – Why we need your help now more than ever!
Right now the ability of people seeking asylum to survive in the community is under threat.
With no food, no home and no medical care this is the reality many people seeking asylum in Australia are facing this winter.
Watch the ASRC's Winter Appeal 2019 'Be the Difference' video campaign here.
For 18 years the Asylum Seeker Resource Centre has stood ready to support people who would otherwise go without. For many, the ASRC is the only place they can seek shelter, medication and a meal because they are unable to access a basic income safety net that helps them live safely during the refugee determination process.
Since June 2018 the Government has continued to cut access to vital support services for people seeking asylum, placing those already most vulnerable in our communities at risk of destitution and significantly increasing demand on the ASRC's services.
The most recent cuts mean families with children aged six years and above are now no longer deemed 'vulnerable enough' for support. These cuts are placing people's safety at risk, with many individuals and families now facing homelessness, some are being cut off from Medicare, and many don't know where their next meal will come from.
Thousands of people seeking asylum will be vulnerable this winter and for many, the ASRC is the difference between safety and destitution.
"We are seeing now at the ASRC homeless families turning up, homeless pregnant women turning up, homeless single parents turning up. No one is being spared. Despite us providing housing to 198 people a night, we're now resorting to giving out sleeping bags to families with children as young as 6 because we can't house them," said Kon Karapanagiotidis, ASRC Founder and CEO.
As Australia's largest independent human rights organisation for refugees and people seeking asylum, the ASRC does not accept Federal Government funding and relies on the generosity of the public to meet the complex and increasing needs of people seeking asylum.
Now is the ASRC's busiest and most critical time of year. Annually the organisation needs to ensure they can provide 58,320 hot meals, deliver 4,853 medical appointments, fund 65,843 nights of shelter and support 800 people each week through their Foodbank.  This work is powered by the generosity of the public.
"People seeking asylum are going without. It shouldn't be this way, but some people only have us to turn to for the safety they so badly need," said Kon.
"Thousands of people access our services each week and when you donate to the ASRC you are making a difference. By donating to the ASRC Winter Appeal you can actually make sure that your voice and values are heard loud and clear by sending a message of welcome to refugees."
How can you help?
Donate to the ASRC Winter Appeal here or call 1300 692 772 (1300 MYASRC)
$27 can help provide a daily hot meal and a week of grocery items for someone in need in the community

$38 can help fund consultations with ASRC's health and critical care services

$105 can help provide a week of safe housing for someone in need of a secure place to sleep
The situation right now for people seeking asylum in Australia
13,000 people rely on the Status Resolution Support Services (SRSS) for their safety

10,000 of these people have been waiting 8 years for a decision on their original asylum claim

1,200 people have had their access cut off to date, with another 7,000 expected to be cut soon

1 in 3 are children and 42% are under 25 years old
Leave a reply →