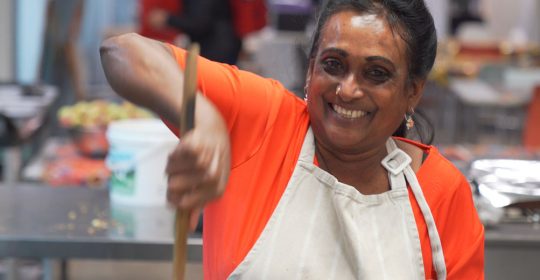 Kamla is one of the ASRC's member volunteers. She has been volunteering in our Community Meals Program for almost two years, and her beaming smile lights up our kitchen several times a week.
Our member volunteers bring the amazing flavours of their home countries' cuisines to our Community Meals.
"People of other nationalities come here and they like the food," Kamla says. "It's good, I like it. We learn from people of other nationalities how they cook. I learn a lot here at the ASRC."
Rice is a staple ingredient in many of the cuisines represented among our members. We publish a weekly update of the most-needed items for our Foodbank, and rice is always on the list!
Kamla transforms this humble ingredient into her legendary tomato rice – a dish that has become synonymous with Community Meals at the ASRC.
"I feel good, helping other people, people like my food," Kamla says. "I come here, I do the cooking, people come eat, some people come and ask me for the recipe, 'How did you make this?' Sometimes I make all these things and people like it, so I love cooking here."
So here it is – the recipe you've all been waiting for!
---
Kamla's Tomato Rice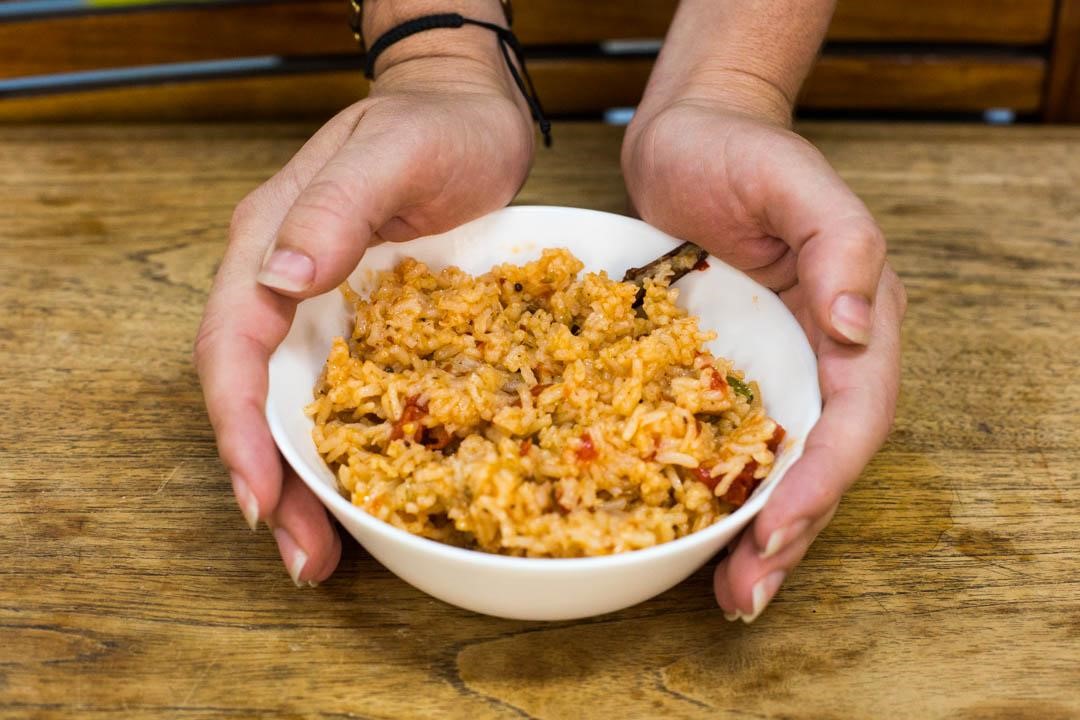 Ingredients
| | |
| --- | --- |
| 1 Tbs butter | 1 Tbs oil |
| 3 cardamom Pods | 1 cinnamon Stick |
| 4 cloves | 1 tsp fennel seeds |
| 1 tsp cumin seed | 1 tsp mustard seeds |
| 1 tsp chilli powder | A dozen curry Leaves |
| 1 onion diced | 3 garlic cloves, crushed |
| 2 cm grated ginger | 1 star anise |
| 1 tin diced tomatoes | 3 cups rice |
Method
Put butter in a large pot, melt butter and add the oil. When hot, add spices (cinnamon stick, cloves, cardamom, chilli, cumin, mustard seeds, curry leaves), onion, garlic and fry.
Add tinned tomatoes and rice to the pot. Cover with water, and bring to the boil.
Once boiling, reduce to a simmer and replace the lid. Cook until rice is tender, stirring occasionally to prevent rice from sticking to the bottom of the pot.
Serve and enjoy hot!
Click here to donate rice and other much needed grocery items
Leave a reply →