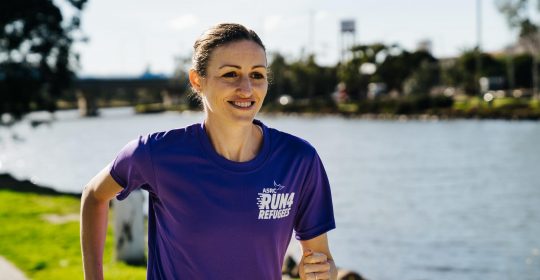 The Asylum Seeker Resource Centre is excited to announce that Olympic and Commonwealth Games runner Madeline Hills as our Run 4 Refugees ambassador for 2019.
"It's an honour, to get to be a part of such a great organisation supporting people seeking asylum." Madeline on being named Run 4 Refugees ambassador. "My favourite thing to this day is participating in fun runs, I love the community of fun runs, whether you walk or run everyone is just out having a great time, it's so great to be a part of such a great cause."
Madeline will be running with the Run 4 Refugees team at both Run Melbourne and the Melbourne Marathon festival this year. She is returning to running after bouncing back from recent hamstring surgery to repair a chronic injury.
Run 4 Refugees is the Asylum Seeker Resource Centre's flagship community fundraising event. This year brings exciting new opportunities for runners in capital cities all over Australia to have some fun, raise money and stand with people seeking asylum. Click here to find a run near you and register to join #TEAMASRC.
Leave a reply →