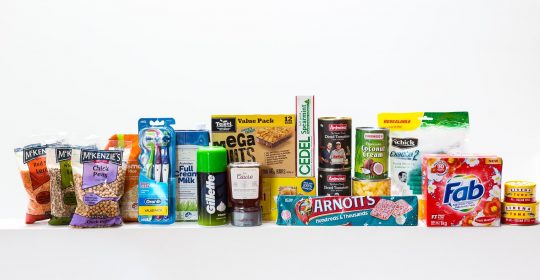 I want to donate food to the ASRC Foodbank. What's the process?
We get  lots of inquiries from generous people wanting to donate food to the ASRC who haven't been able to make it to one of our Open Garage Day food drives. 
Firstly, thank you. An incredible 90% of the food distributed to people seeking asylum through our Foodbank is donated by generous people like you. 
If you haven't been able to make it to one of our food drives the great news is that you can bring in food donations on pretty much any weekday!
Our centre is located at 218 Nicholson St, Footscray. It's an easy 5-minute walk from Footscray train station. If you're driving, there is some street parking, and also a large public car park behind the ASRC. Enter from Albert St.
You can drop off food donations between 10am to 5pm Monday to Friday.  Please avoid lunch hour (12.30 to 1.30pm) if possible, as this is when we serve our Community Meals.
What if I have a large food donation for the ASRC?
If your donation is more than you can comfortably carry, please drive to the rear of the building opposite 46 Albert St Footscray. Ring the doorbell next to the large roller door, and we'll open the door and send someone down to the garage to meet you. You can drive right into the garage, and one of our friendly volunteers or staff will help you unload.
If you've held a food drive at your school or community group, you're likely to have a large amount of food to deliver! It's always helpful for us to know when to expect a big delivery, so please give us a call on 9326 6066 and ask to speak with the Food & Goods Donations Coordinator. With advance notice we can usually arrange for a small group (max 10 people) to tour the centre and learn more about what we do, so please ask if you're interested.
I can't get to footscray but i still want to help. Can I donate food to the ASRC online?
If you can't get to Footscray, you can still donate food to help people seeking asylum. You can shop online, and Coles will deliver your donation to us FREE of charge (for orders $50 and over). We also have a number of drop-off points around Melbourne listed on the attached flyer. Please note that these places have limited storage capacity and can usually only accept small donations.
Questions? Suggestions? Hit us up on our Facebook page, give us a call on (03)9326 6066, or email us.
Thanks to the generosity of people like you the ASRC Foodbank is able to ensure that over 800 people seeking asylum have food on their table each week.
Leave a reply →