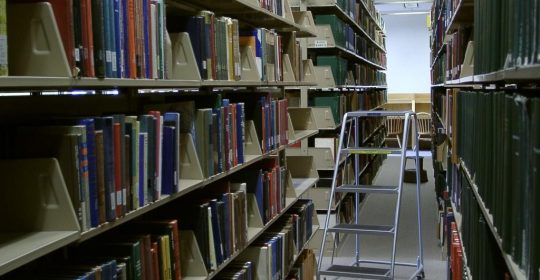 "Before ASRC (the Asylum Seeker Resource Centre) I was scared of meeting new people. Coming here has meant a lot, it has helped me to brush off some of the more negative experiences that I have had as a person of colour." – Obasi*. 
On the 28th June, Obasi*, Amara* and 11 others graduated from the ASRC's ten week Youth Leadership Program. 
The Youth Empowerment Program supports young people seeking asylum under 30 to increase their participation and engagement with the broader community through work, study, friendship and recreation. The result has been a close, engaged group of young people who are building confidence, connections and skills to thrive in Australia.
The program kicked off with a weekend in the bush, hosted by the Strathbogie branch of Rural Australian for Refugees. In the following weeks, workshops were held on subjects such as music, interviewing skills, money management, resume writing, AFL, Australia law, self portraiture and leadership. 
On the night of their graduation Youth Empowerment Program graduates, Obasi* and Amara*, spoke on behalf of their graduating class. 
There wasn't a dry eye in the room as the graduates spoke of the impact that the last 10 weeks in the ASRC's Youth Empowerment Program has had on their belief in themselves. 
Sharing her experiences from the program Amara* spoke to the room full graduates, program organisers, family and friends at the ASRC's Footscray centre. 
"Out of what we have learnt during this ten week we can now boldly say we are confident and fully equipped to gain job opportunities because we now know how to prepare our resume, presentation and job interview skills.
Before this program I was scared to speak my mind, now I am so confident to speak up, use my voice and share my thoughts with others. This is all because of the outcomes of the program. I want to say that I know we are all marching forward together, and we don't have to do it all by ourselves anymore.
Finally, a big thank you to the ASRC for the preparation and organisation of this program. It would not have been successful without your support. Thanks for opening your doors to us and to be the family that we don't have in Australia. We will never forget. Thank you all once more."
Program Coordinator Djibril had a special message for graduates, "It has been a pleasure working with such a nice group of people. I have thoroughly enjoyed talking and sharing experiences with all of you. It means a lot to get to know each of you and to be able to help you on your journey. I look forward to working with you in the future."
The class of 2019 are graduating with the self developed skills to begin striding toward their goals.  
The ASRC's Youth Empowerment Program continues next year with 20 people seeking asylum set to enter the program in 2020. 
Be part of a movement that champions people seeking asylum through empowerment and support. Join us today and make a donation to help support and empower people seeking asylum in our community.
*Names have been changed to protect the identity of individuals.
Leave a reply →