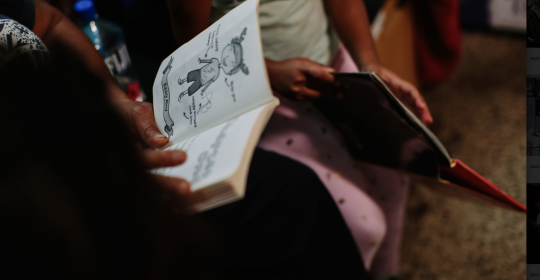 Make a donation of a Father's Day Gift Pack and help support fathers seeking asylum in our Melbourne communities.
If you're looking for a gift that will make a difference, our Father's Day Gift Pack is just perfect. These simple items include essentials for Dad and baby, and a treat to share with the family.
How you can get involved:
Access to basic necessities and good quality food are critically important for the physical and emotional wellbeing of people seeking asylum. Donating is as easy as shopping at Coles Online, who offer FREE delivery for orders over $50, straight to our Foodbank shelves:
Log in or sign up to Coles
Select 'Choose a delivery/collection time' on the right hand side of the screen
Select 'Choose another collection location nearby' so you can select the store that delivers donations to the ASRC
Search for 'Deer Park Vic 3023' and from the options choose 'Deer Park Coles Asylum Seeker Resource Centre Donation'
Click on 'Choose a collection time'
Select 'Click & Collect' in the Wednesday 9.00am–11.00am time slot. Choose 'No bags'
Start shopping!
Don't forget you can also bring donations directly to the ASRC at 218 Nicholson St Footscray any weekday between 10am and 5pm.

The items we recommend for the Father's Day Gift Pack are:
Nappies, especially larger sizes
Men's deodorant
Disposable razors
Shaving cream
Dried apricots & dates
Raw almonds
Chocolate
If you feel like giving a little extra, our members are always grateful for Coles Group & Myer gift cards to purchase essentials such as socks and jocks, and other personal items.
Thank you so much for your support. We couldn't do it without you!
Leave a reply →