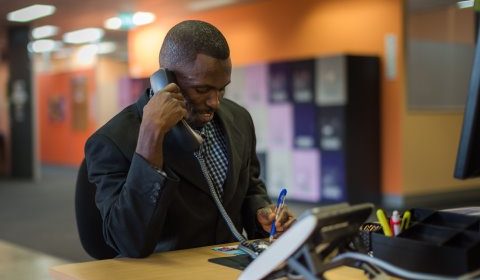 Last month, the Asylum Seeker Resource Centre's (ASRC) Employment Program launched their research report, titled: 'Towards an optimal employment strategy for people seeking asylum in Victoria'. The report is a timely piece of research that outlines the current state of play and forward-looking recommendations for policy and service delivery in this area.
The report represents an important step forward in promoting sector-wide collaboration and highlighted opportunities to strengthen a sector-wide, multi-agency approach. It is the ASRC's hope that this report will build greater awareness of the immediate challenges faced by people seeking asylum in the local labour market, and serve as a powerful tool for policy and service providers to advocate for change. View the report here
The report was made possible through the generous funding support from the Shine On Foundation, and the skill of our research partners – Swinburne University's Centre for Social Impact.
Employment program funding partners
We'd also like to acknowledge the role of our other funders and supporters, whose generosity and commitment enable the day to day operation of the ASRC's Employment Program:
 

The Cari Foundation

The Une Parkinson Foundation

The Nick Middendorp Foundation

The Kestin Family Foundation

The Inner North Community Foundation

The  LUCRF Super Community Program
Thank you for supporting people seeking asylum to gain not just employment, but an opportunity to reclaim their sense of identity and purpose; support themselves and their families, and begin to thrive in the Australian community.
You can find out more about the ASRC's Employment Program here
Leave a reply →