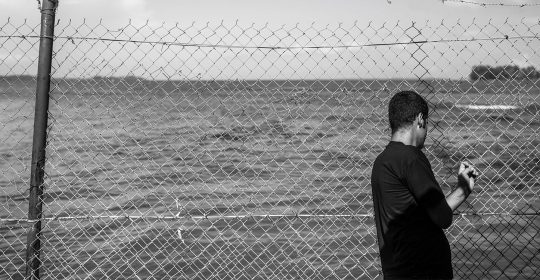 Media Release
19 December 2019
Media Release: Sick people transferred  from PNG and Nauru detained without medical oversight.
The Morrison government is ultimately responsible for the transfer and medical care of sick people from offshore processing, including those already approved by the Minister under Medevac laws.
Medically evacuated people are put in detention in Australia, even under Medevac laws, before the repeal.
People are detained in immigration detention centres or Alternative Places of Detention (APOD).
In Melbourne, Bell Preston Hotel is an APOD.
Sick people in detention centres or AOPDs are under 24 hour guard, without any medical oversight or transparency on their access to medical treatment.
Access to timely medical care and medical oversight is an international standard that is observed in Australian prisons but not in Morrison government detention centres and APODs.
Doctors and case workers who submitted Medevac applications for sick people offshore have no follow up access to patients when they arrive in Australia, no information on their location and don't know if or when  people get the recommended care they were transferred for.
Research shows long-term, indefinite detention harms people's mental and physical health, and this uncertainty is causing further dangerous deterioration.
CEO of Asylum Seeking Resource Centre, Kon Karapanagiotidis said: "Doctors, case workers and lawyers are very concerned that there  is no transparency on how medical decisions are made for sick people held in APODs or detentions centres."
"Australian Border Force which guards people in APODs are not qualified to make decisions on medical care or hospitalisation of sick detainees under their watch."
"The government must not be allowed to recreate its model of secrecy and abuse of human rights that characterises offshore processing here in Australia, and must be held accountable for medical neglect that is causing unimaginable harm."
Centre Director of the Refugee Advice and Casework Service, Sarah Dale said: "People detained offshore for 6 years arriving in Australia for medical care are unsure of what will happen to them: will they see a doctor, when will they be treated for worsening conditions, will they stay in detention and for how long?"
"Anyone brought here for medical treatment has the consent of the Minister. Peter Dutton made the decision outright, or he was guided by the medical experts he appointed."
"The government in transferring people to Australia and have definitively assumed that responsibility to ensure people access that care and must be accountable."
Leave a reply →