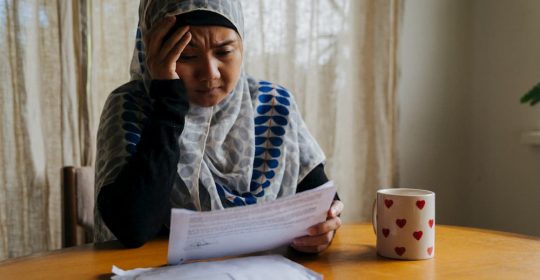 Anan and her son have been living safely in Australia for the last 6 years on a Temporary Protection Visa (TPV), but she has received a letter informing her that her ongoing application for protection has been rejected.  In part, this is due to the limbo a TPV leaves people seeking asylum in – complete uncertainty.  
For people looking to rebuild their lives in safety, like Anan, being sent back to the country that they fled is not an option. The reality is, rejection of their claim for protection can force people to be returned to harm, when they may face persecution and in some cases, even death. 
---
"We are happy here. Australia is our home.
I was forced to leave my country because if we stayed I would have been killed. I reported a crime, something that happen to me – something awful that I want do not to remember. 
I lived here for 6 years. I am working in a restaurant. I have learnt English. My son is in school now, this is the only home he has ever known. He is Australian.

But this letter is telling me I can't stay here any more. I have told them why I need protection. They asked me very awful questions. They told me I could stay, but now they don't believe me. I will be killed if I go back. 
How can I protect my son?"
What is happening to Anan is wrong. She has the right to seek safety. 
But she's fighting a system that is actually set up to make her fail. 
Our only chance of ensuring that Anan and her child are not deported and sent back to danger is if the ASRC legal team fights for their protection. Our legal work focuses on those who are the most vulnerable, and at the greatest risk – those who have no access to legal support.  Because in a system that's unfair, with rulings that often don't make sense and are inconsistent, it's important to have a lawyer on the side of people like Anan.
It's a long process and it's going to take a lot of work, their case is one of hundreds that we are fighting for right now.

But we can't defend their rights to protection, to stay together and to not be deported – without your help. 
If we do nothing, they stand to lose everything. 
No one should live in fear of their life.
Help give people, like Anan and her child and the cases of thousands more, a fighting chance.
Leave a reply →