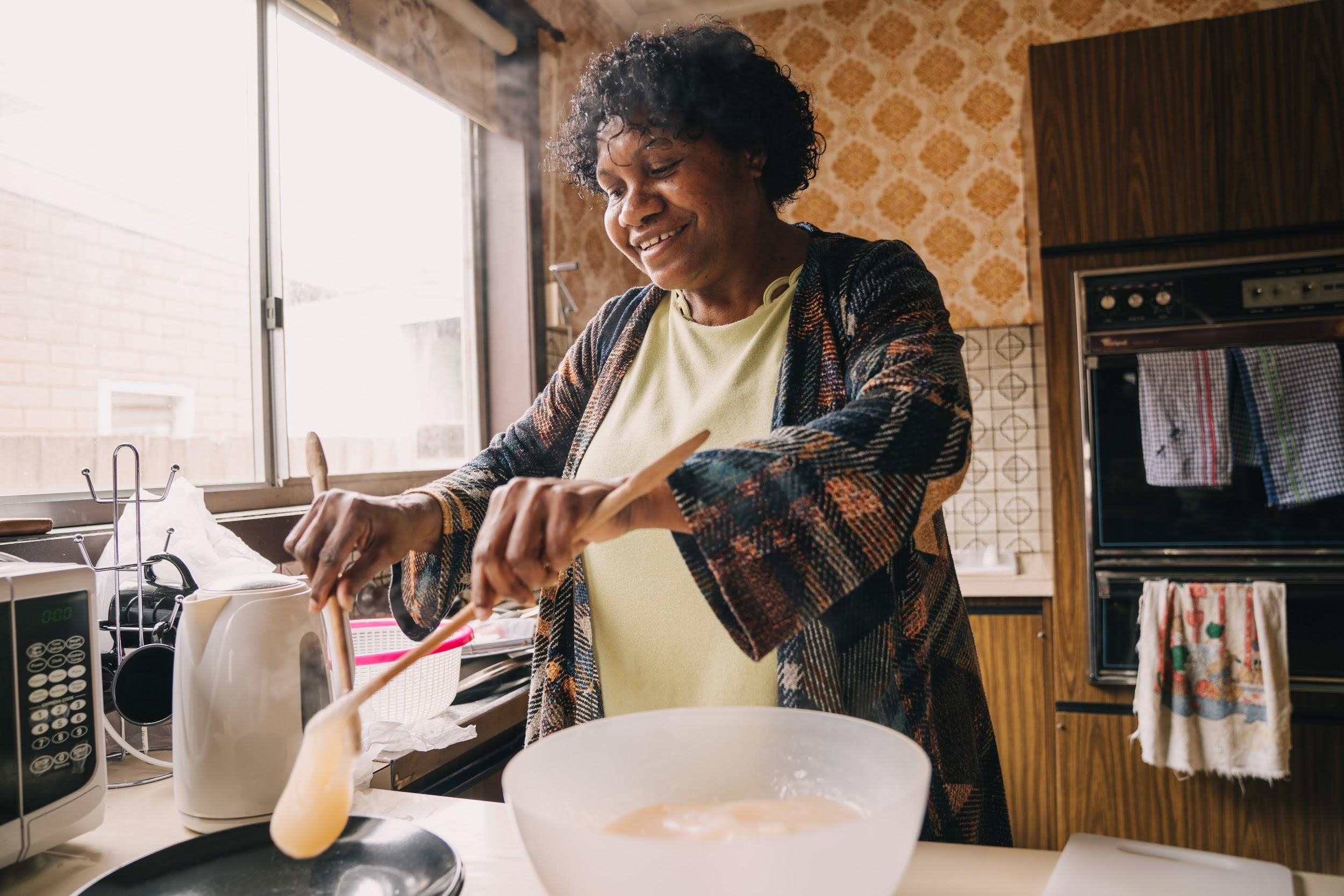 "My food represents where I come from. It represents my culture. Papua New Guinean food is fresh, it's organic. It comes straight from the market or garden and into the pot.
We are a very communal family, that's how we lived back in Papua New Guinea. My children are my joy and food is a major part of being a family. When we gather together for meals is when we share what is going on in our lives. It reminds me of being back in PNG.
I didn't learn to cook from recipe books. I learnt from watching my mother and my aunties. I remember my mum roasting banana and taro over the fire, that's a typical rural village breakfast.
I work as the program coordinator for the Women's Empowerment Program at ASRC. The program provides the space for women to come together, to share their experiences and support one another. By providing this space these women are able to rebuild themselves and regain their agency over their lives.
There's one woman that said that every time she comes to the ASRC women's program, it's just like going to her mother's house. I love what I am doing, if I can hear just one woman say she is full of confidence, I've done my job.
I would very much appreciate it if people can do some of this PNG recipe. It connects back to my culture, where I come from. Please do try some of this PNG recipe. I'll be so excited and I'll be so proud if you are able to cook these dishes."
___
If you'd like to take part in Feast for Freedom and cook Veronica's recipes or see what other recipes have been gifted, click here.
Join this life-changing food experience by hosting your own Feast for Freedom (19 – 22 March) in your home or workplace to raise funds that support people seeking asylum.  

Leave a reply →