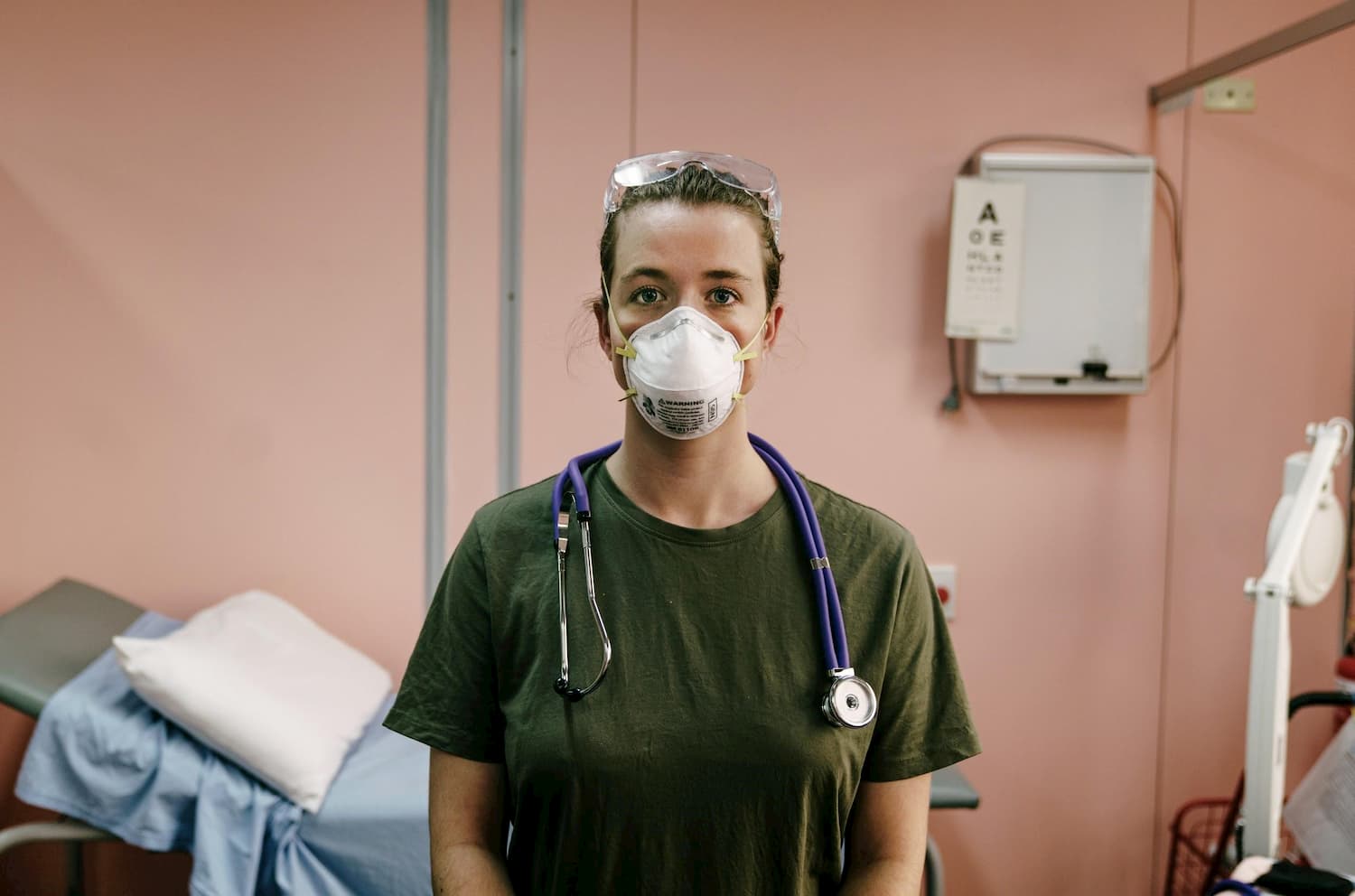 "Thank you for not forgetting us" said Sanjeep*, as Elen, an ASRC Health nurse, handed him a waiver to cover the costs of his blood pressure medication.
"I think he said that because he, like many of the people we are working with, are feeling forgotten by being excluded from the COVID-19 safety nets" said Elen. 
The people supported by the ASRC Health Clinic are unable to access Medicare, Australia's supposedly universal healthcare system designed to provide basic healthcare coverage equally for every Australian. It's a system that is globally-envied and highly valued by the general Australian public and one of the many reasons Australia is considered the 'lucky country'. During the COVID-19 crisis, the strength and importance of our public healthcare system has never been more self-evident. However, for the people seeking asylum who aren't "lucky enough" to have access to Medicare during the pandemic, the ASRC is there to provide the same protection that Medicare provides to Australian citizens. In short, the ASRC Health Clinic is their healthcare safety net.
"It's a major part of what we do, we are the health safety net for those who have been excluded and have nowhere else to turn to for medical help," said Elen. With just five staff, the ASRC health clinic relies upon a network of 70 volunteers including nurses, doctors and support staff to meet the healthcare needs of the clinic's patients. Since the COVID-19 pandemic began, the demand for GP consults and mental health support has surged.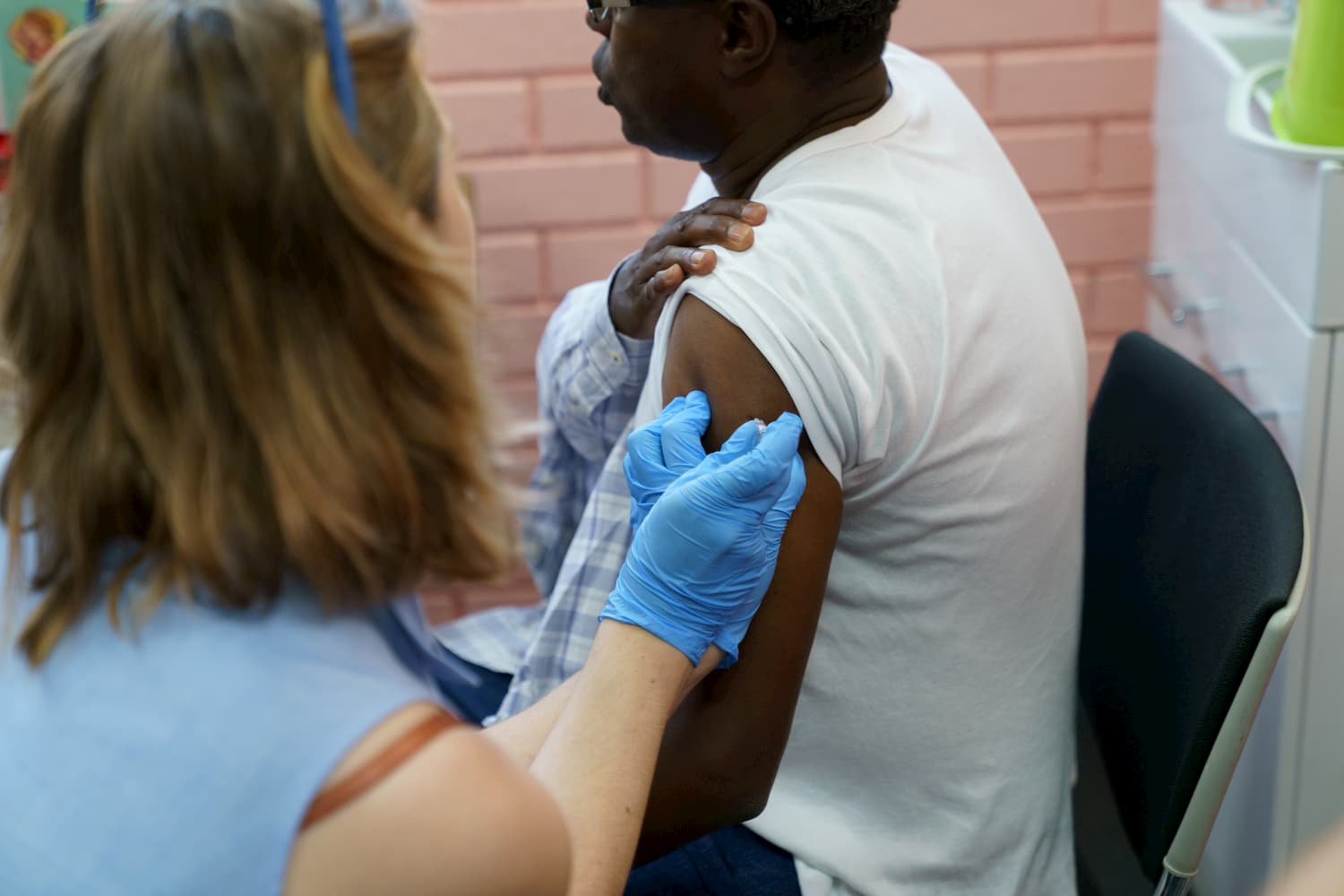 Health Program Manager, Sheenagh, explained that "Recently we've transitioned as much as possible to telehealth consults over the phone, providing nursing and GP consults as well as more specialist psychiatric and mental health nurse appointments."
For patients who are dealing with trauma from their home country or are overcoming loss as they resettle in a new country, the increased anxiety and isolation associated with the COVID-19 pandemic is taking an enormous toll on their mental health; particularly for those who have recently lost jobs or work hours and are also are excluded from Centrelink or any of the Government's COVID-19 wage subsidies. 
"By working in conjunction with other teams at the ASRC such as foodbank, housing and legal, we try to address all the social determinants of health. If our patients don't have a roof over their head or food on the table, it's not enough to just treat their physical illness. That would be like putting a band-aid on an open wound," said Sheenagh.
In addition to being excluded from Medicare, many people seeking asylum face other barriers to navigating the Australian healthcare system; such as an inability to read prescription notes in English or a need for trauma informed care. Recently, a pregnant woman who spoke only a few words of English was helped by clinic staff to get her first ultrasound, her whooping cough vaccination and all of her prenatal supplements. "Without us, I don't know how she would have been able to access those essential prenatal steps. We see patients who travel to us from Geelong, from Shepparton and even Mildura, which goes to show that for many we really are the only option in a very large community." said Sheenagh. 
Healthcare is a human right. But for those who are excluded and for those whose needs are so complex that the mainstream healthcare system fails them, the ASRC health team is one of their only lifeline.
---
Please stand with our Health team as they respond to this crisis to ensure that no one is forgotten. Your donation helps provide life saving medications, telehealth appointments and specialist mental health support for those who have nowhere else to turn.
Please DONATE NOW because people's survival depends on it.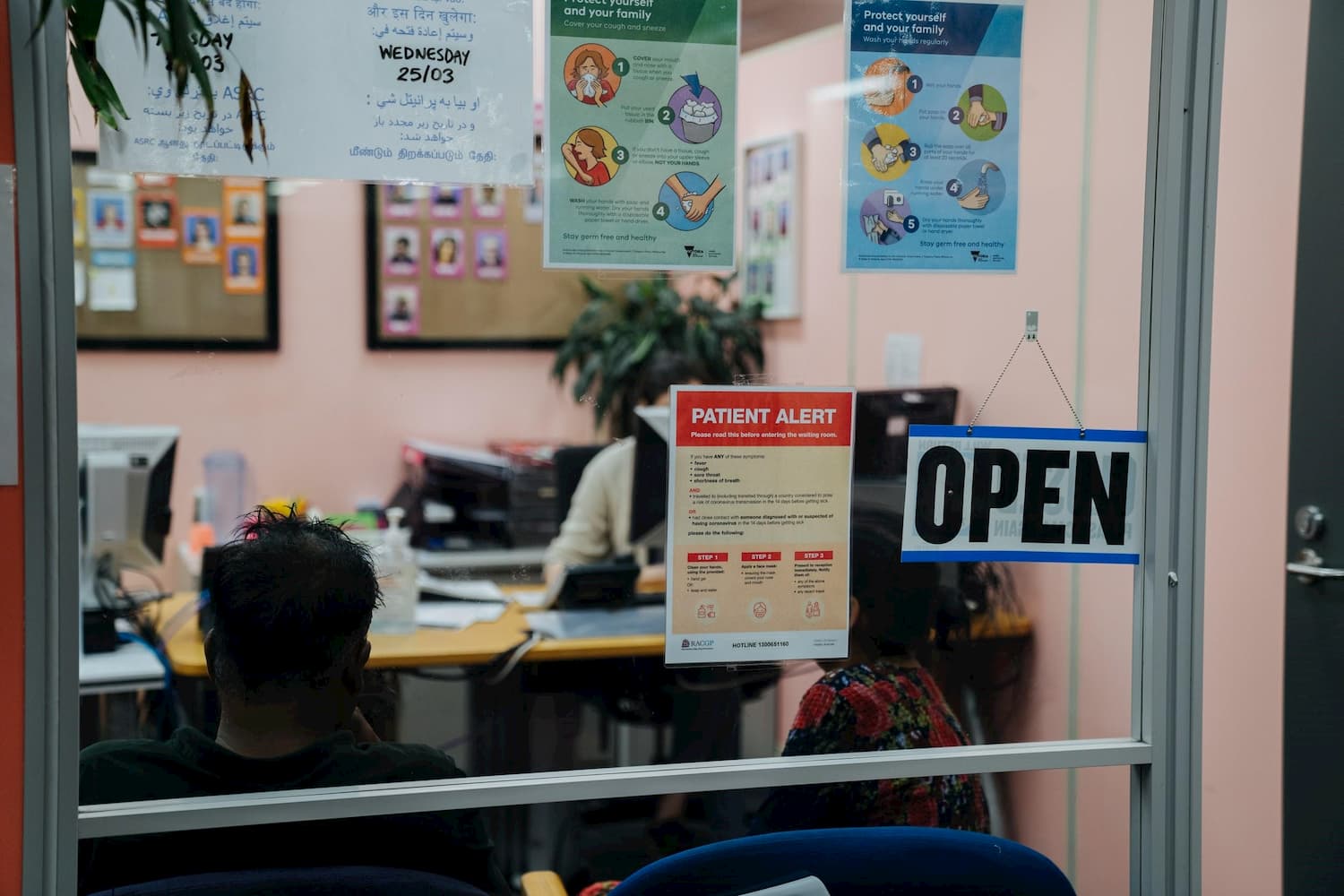 Leave a reply →