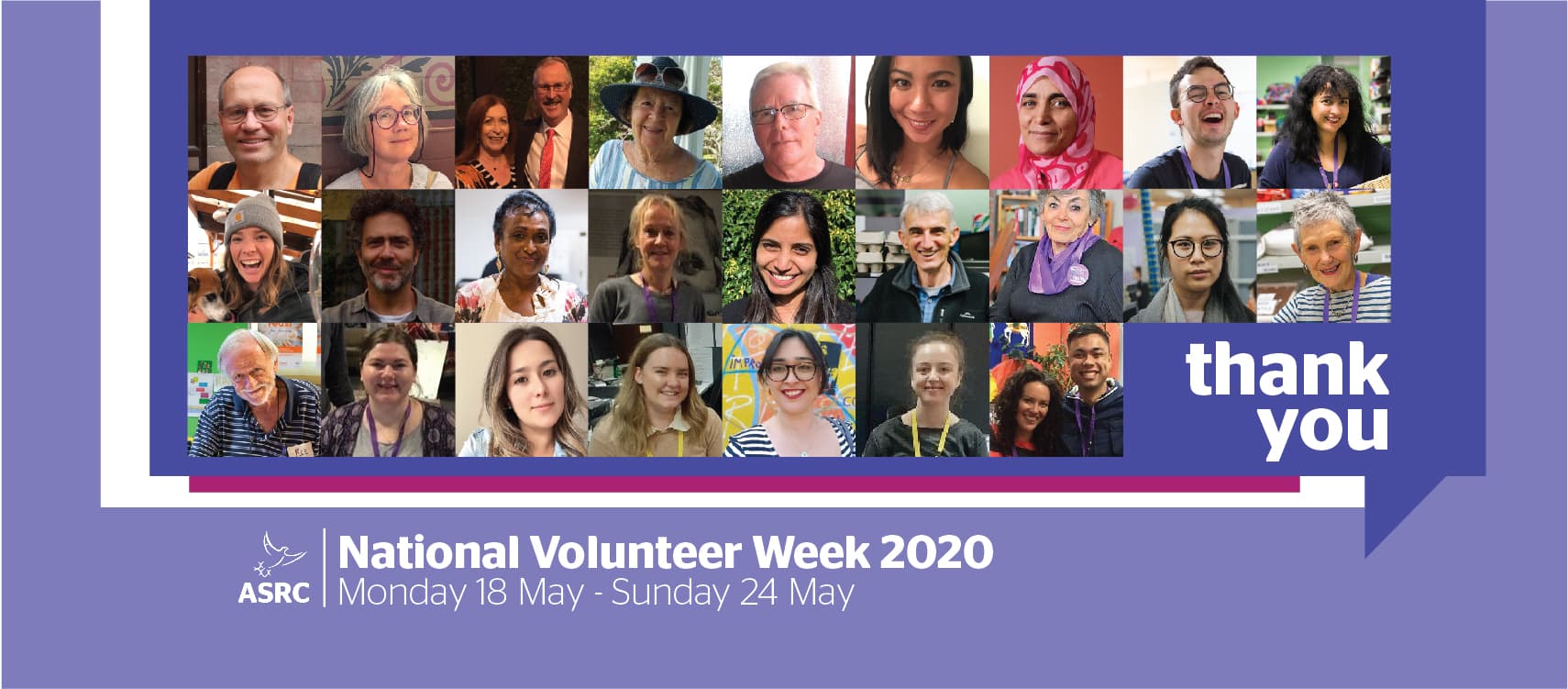 So much of the evolution of the ASRC has had a magical quality to it. So much of it has been because of volunteers.
It has been almost nineteen years since the ASRC first opened its doors. 
Nestled in a tiny space on Nicholson street in Footscray directly across the road from where the ASRC's Home of Hope (the Footscray centre) now stands. 
Volunteers have always been the lifeblood of the ASRC. In fact, in the early days, the ASRC was made up of just Kon (Karapanagiotidis, the ASRC's CEO and Founder) and a group of dedicated volunteers. 
What started as a small one-off TAFE project to provide groceries to people seeking asylum has since developed into Australia's largest independent human rights organisation providing support to people seeking asylum. 
But the transition from a school project to a 4,200m2 centre that provides over 40 programs to help support and empower more than 6,000 people seeking asylum is largely due to the compassion, generosity and commitment of our dedicated volunteer workforce. The ASRC was built with the compassion and dedication of volunteers and continues to be powered by them now and probably will be into the future.
Reception volunteer Joan has been welcoming people to the ASRC since those early days in 2002. 
"One person would turn up out of the blue and say 'I can teach English' and so that's how English classes came about. Then another volunteer came onboard who could cook, so then we had the community foods program. The local community just showed up and provided." 
"A friend told me about this organisation and I came to an information night that Kon was running and eight other people had attended," says Joan, referring to the information nights previously held by the ASRC. 
"It seems everything expanded from then on. It wasn't long until we had evenings with over 1,000 people in the Melbourne Town Hall."
As word got out about the incredible work being done at the ASRC by volunteers, the information nights grew and so did the ASRC's programs and services. It was organic. It was magical. 
And this is how it has always been. Generous and compassionate people turning up to volunteer their time when we needed them most. Because what our volunteers care most about is helping people, and being there for them when they need it most. 
THE TAMPA CRISIS
The catalyst for Joan and many others volunteering at the ASRC was the Tampa Crisis. Distressed and ashamed of the Government's treatment of refugees and people seeking asylum, our community rolled up its sleeves and got to work. And more and more volunteers joined the ASRC community – giving up their time, their resources and their love for people who needed a place to turn.
Every time Government policies take a step backwards, becoming more punitive for the people that we serve, our community responds, eager to do whatever they can to make even the slightest difference for those seeking safety. 
As the challenges facing people continue to grow and change, one thing is for certain, our volunteers will continue to show up for people seeking asylum. 
To those who have made the Home of Hope a place of comfort, empowerment and relief for so many over the last 19 years, thank you. 
You are a rare kind of generous and you should be so incredibly proud of the legacy that you have built and continue to grow.
Leave a reply →